Welcome to Kay Marie Quilt Company!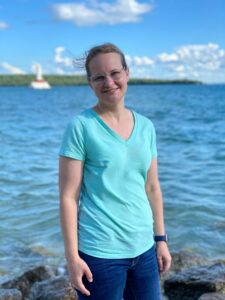 I am so glad you found us and looking forward to creating with you. In this space I will share my quilt related travels, tips and tricks for easier quilt-making, and creative inspirations. I hope you will join me to talk about fabric, quilts, and patterns.
For the first blog post, it seems fitting to introduce myself to you all. My name is Angie Franklin and I love quilting. I call a small farm in Northeast Indiana home with my husband, two kids, six ducks, ten chickens and two goats.
Having my very own online quilt shop has been a dream for quite some time, and with the unusual events of 2020 decided this was the time to take the leap. I am so looking forward to being a part of your quilting journey as well.